Diane Von Furstenberg, inventor of the wrap dress,
doesn't want any ugly, yucky, gross, booger-faced, senile, RETHUGLICANS in her midst.
A few other details from
The American Thinker.
I, for one, am a big fan of the wrap dress.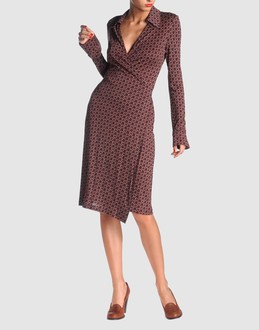 Anyway, who needs Von Fustenberg anyway to get a wrap dress? Geez. Banana Republic has them all the time....
A couple of years ago, I asked a very good tailor in my area how much it would cost to make a wrap dress (you would be surprised how reasonable it was). She took my measurements, told me to buy two metres of fabric, which I did, and VOILA, my own personal wrap dress was made-to-measure less than a week later.
The Von RosenCohenberg wrap!??!?!